We have no Internet working so I'll resort to the trusty iPhone blog app!
Thought you all might be interested in some pics of storm damage while you are hunkered down in your homes (hopefully).
Franklin Street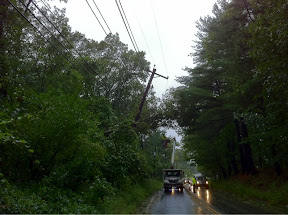 Franklin Street near Elysium Street.
Town Common
- Posted away from my desk via iPhone.